BLOG
Our blogs contain helpful information & resources for homebuyers, homeowners, & the communities of the Shenandoah Valley including Woodstock, Harrisonburg, Strasburg, Winchester, Staunton, Broadway, Timberville, Mount Jackson, Bayse, Luray, Page County, Rockingham County, Shenandoah County, Augusta County.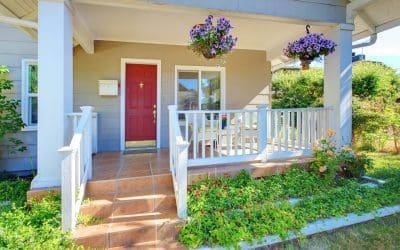 Aug 24, 2021 | Community, Home Maintenance, Homeowners
Boosting your home's exterior appearance doesn't need to be expensive or require a lot of work. Simple fixes and some creativity will go a long way in making your home look more attractive. Curb appeal can help a home sell more quickly while also increasing your...
Proudly Serving the Shenandoah Valley
We offer reliable home inspections to the Shenandoah Valley, serving clients in Frederick, Clarke, Warren, Shenandoah, Rockingham, Page, Highland, Augusta, Greene, and Rappahannock counties.
At First Impression Home Inspections LLC, we provide a builder's-eye view of your prospective home, relying on our construction industry experience to provide a knowledgeable home inspection that will help to make your home-buying experience a success. Contact us today to request an inspection.
Make sure to ask about our discounts for first-time home-buyers, military, and repeat business. We accept online payments
Weekend appointments are available by request.